HYBRID: LGBTQ+ Parent-Child Playdate - SF | Children 0-5 years | 10AM-12PM
01/16/2022 10:00 AM - 12:00 PM PT
Description

This is a hybrid event. It will be available both in person and online via video conference.
Please register in advance to receive phone and video conference access information.
---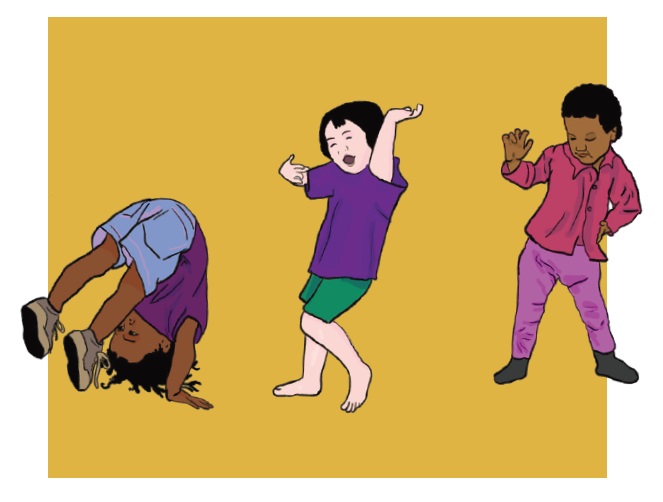 Our baby and toddler groups are now combined into one playdate!
We welcome parents and caregivers of children 0-5 years to our Sunday morning parent-child playdate.
Join other LGBTQ identified parents in this group for 2 hours weekly on Sunday mornings from 10:00am-12:00pm(PST) to connect virtually and in-person. Be in community with other LGBTQ caregivers and families, share resources, and interact with their children to support their psycho-social developments, parent-child bonds, and protective factors that help strengthen our families. The location of the Parent-Child Playdate alternates locations bi-weekly between our San Francisco office and Destiny Arts Center in Oakland. This essential parent child interactive social group will be available weekly on Sundays in hybrid format (in person and online).
---
Sunday, January 16th, 2022 • 10:00AM-12:00PM(PST)
---
Taking place virtually via secure Zoom phone and video conference, as well as in person:
Our Family Coalition: 1385 Mission Street, Suite 330, San Francisco, CA 94103
---
A FEW IMPORTANT NOTES:
If you plan on attending this event in person, please email Family Programs Coordinator, Shari D'Aguilar (shari@ourfamily.org) directly, no later than Friday, January 14th at 11:00am so staff may properly accommodate for participant attendance and any dietary restrictions or special needs. For any questions about accommodations, please call our office at 415-981-1960 ext.303 to ensure we receive your request.
We allow a maximum of 3 families in the OFC office at a time as part of our COVID safety protocols. The first 3 families to express interest in participating in person will be allowed to do so.
This week's event will be held at Our Family Coalition: 1385 Mission Street, Suite 330, San Francisco, CA 94103. Gated parking is available at Our Family Coalition's office on weekends only. Our parking lot is located on the corner of 10th Street and Mission Street in San Francisco. Please call (415) 981-1960 to be let in.
A Zoom link will be sent out the Friday before the event for those joining online, at 11:00am, so please register by then.
For questions regarding this event, please contact Family Programs Coordinator, Shari D'Aguilar (she/her) at shari@ourfamily.org.
FACILITATOR:
This playdate will be facilitated by OFC intern, Aidan Parisi. Aidan (they/them) is finishing their last semester at San José State University studying Sociology and Spanish, with a concentration in Race and Ethnic Studies. Growing up in Washington DC, Aidan found their passion for social welfare and justice through youth activism supporting undocumented and queer communities of color. Before returning to school, Aidan worked with City Year San José working to improve the literacy and socioeconomic growth of underserved 3rd-grade students on the Eastside of San José. They hope to expand their passions for redistributing power to underserved and exploited communities through a Masters of Social Welfare following their graduation in the fall.
COVID-19 SAFETY GUIDELINES:
Anyone entering OFC must be fully vaccinated. A personal attestation must be signed at the front desk indicating that anyone entering the space is fully vaccinated, does not have any symptoms, and has not been in contact with anyone with COVID.

Maximum of 3 families in person at a time at our indoor events.

All OFC staff, volunteers, interns, and guests are required to be masked, check their temperature and sanitize their hands upon entering the office.

All staff are required to wipe down their desks and phones before and after use on a daily basis using the sanitation wipes.

Windows must be opened to allow ventilation and air vents should be turned on.

Six-feet distancing should be maintained at all times when inside.

When children are present in the child care area or in the main office, all children must remain masked. Their hands should be wiped with sanitation wipes upon entry into the space and frequently during their stay within the space, and once again before leaving the space.
For any further questions or concerns about OFC's COVID SAFETY PLAN, please call 415-981-1960 ext.303.
---
Please register using the link above, and we'll contact you with the secure telehealth conference call phone number and video link URL. To be sure to allow us enough time to get back to you with the contact information, please register as early as possible; remember also to check your spam folder if you've not received access info. Our video and audio conferencing are HIPAA-compliant and preserve the security and confidentiality of all our participants to the highest standards possible. [Further information about Zoom meeting HIPAA compliance here.]
---
To Join In Person:
Please register using the link above and make sure to read the notes below.
---
Please contact Family Programs Coordinator, Shari D'Aguilar (she/her) for any additional information about this group.
---
We are committed to ensuring our programs are accessible to all families. When you're registering, please let us know of any accommodations that would help your family participate to the fullest (e.g. ASL interpreter, translated materials, childcare providers experienced with kids with disabilities, large print materials, gluten-free food options, etc.). If registering within 48 hours of the event, please call 415-981-1960 to ensure our receipt of your request. This event – including refreshments and childcare, as applicable – is offered free for all attendees. As you are able, please help us continue offering these resources to all who need them, by making a financial donation to OFC.