VIRTUAL: Non-Bio/Non-Gestational Parent Peer Support Group | 6-8PM
05/25/2023 06:00 PM - 08:00 PM PT
Description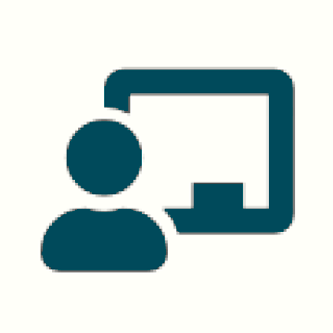 This event is offered virtually only, taking place via secure video conference and by phone. Please register in advance to receive access information.
---
Our Non-Bio/Non-Gestational Parent Peer Support Group returns this fall! Parenting is a journey unto itself, but for so many LGBTQ+ families it means making some compromises, sacrifices, and a lot of planning.
For non-biological and/or non-gestating parents, there are a series of gender, familial, and societial shifts that are often hard to navigate. We hope that by holding space for a peer-led support group conversation, parents that are non-bio/non-gestating can share their highs, lows, tips, and tools, and other caregivers will have the resources they need to build their family with even greater support.
We hope that this event will create a space for non-bio/non-gestating parents to learn from one another and build community support. This group will be held monthly on the fourth Thursday, beginning virtually, with the possibility of meeting in-person as the opportunities and interest arise.
We held the first iterations of this group in the spring, and plan to discuss what topics folks would like to plot out for future meetings, connect folks with resources, and really start rebuilding our community connections that have been hard to maintain through the challenges of pandemic restrictions.
All of our families are created in many different ways, as such we are encouraging anyone in the LGBTQ+ families that identifies as non-biological, non-gestational, or both to participate and ask that folks be thoughtful and mindful of the various intersectional identities that will be present in this space.
This group will be facilitated by parent facilitator MAHLIA. Mahlia (she/her/ella) is a recent transplant from Baltimore City to the Bay Area. She is a licensed acupuncturist in the state of Maryland and is currently pursuing licensure here in California. Also holding a Masters of Science in Counseling, previous to acupuncture, Mahlia dedicated over 15 years of her life to social justice/anti-oppression work and education and, in fact, sees the transformative potential of empowered living as a continuation of that work. Mahlia is grateful for her deep familial roots in Maryland that fostered her love for and connection with nature, as well as her adventurous and curious spirit. Seeing these as gifts into which she was born, Mahlia aims to continue this legacy by passing on the same gifts to her son.
Though she can occasionally be found out and about around town at a cultural event, hiking or laughing with friends, her most precious times are spent at home with her wife and son. There, Mahlia can often be found playing with her son, cooking, baking, reading, or finding ways to commune with nature.
---
Monthly on the fourth Thursday • Thursday, May 25th • 6:00 PM - 8:00 PM
---
Taking place virtually via secure Zoom phone and video conference, the details of which will be emailed along with your confirmation.
---
Please register using the link above, and we'll contact you with the secure telehealth conference call phone number and video link URL. To be sure to allow us enough time to get back to you with the contact information, please register as early as possible; remember also to check your spam folder if you've not received access info. Our video and audio conferencing are HIPAA-compliant and preserve the security and confidentiality of all our participants to the highest standards possible. [Further information about Zoom meeting HIPAA compliance here.]
---
Please contact Shareena [they/them], at shareena@ourfamily.org with any questions.
---
We are committed to ensuring our programs are accessible to all families. When you're registering, please let us know of any accommodations that would help your family participate to the fullest (e.g. ASL interpreter, translated materials, childcare providers experienced with kids with disabilities, large print materials, gluten-free food options, etc.). If registering within 48 hours of the event, please call 415-981-1960 to ensure our receipt of your request. As you are able, please help us continue offering these resources to all who need them, by making a financial donation to OFC.