IN PERSON: In-A-Pinch Childcare | 11AM-2PM
05/11/2023 11:00 AM - 02:00 PM PT
Description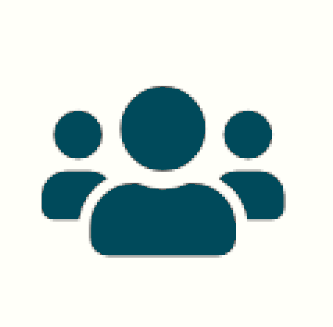 This event is offered in person only. Please register in advance to ensure we can accommodate you, as attendance is limited for safety reasons.
---
Feeling the pandemic fatigue? Need a break? Join us for our respite childcare offerings, available weekly on Tuesdays and Thursdays from 11AM-2PM. This essential on-site service will be held at our San Francisco office, located at 1385 Mission Street, Suite 330.
IMPORTANT REMINDER: Parents/legal guardians utilizing the In-A-Pinch childcare services must stay onsite at Our Family Coalition's facility. Parents/legal guardians may utilize OFC's resources, i.e. computer, telephone, family building books and information, gender-inclusive parenting materials, LGBTQ inclusive children's books, etc.
*The gated parking lot will no longer be available during business hours. Parking stalls are all currently reserved by neighboring tenants in the building. We apologize for any inconvenience.
Our In-A-Pinch Childcare will be facilitated by JOY. Joy (they/them) has been passionate about working with children for as long as they can remember. Their first job was babysitting their city's vice mayor's infant, and as a teenager, they volunteered as a camp counselor for a local summer program and worked with youth ages 5-12. As an adult, Joy has spent the past 3 years working with transition-aged youth ages 12-24. Joy has cared for young people of all ages, and no matter the developmental stage and needs of your child, they are grateful for the opportunity to serve and support your family to the best of their ability.
OUR FAMILY COALITION COVID SAFTEY GUIDELINES
Anyone entering OFC must complete a temperature check and personal attestation that must be signed at the front desk indicating that anyone entering does not have any COVID-19 symptoms, and has not been in contact with anyone with COVID-19.

Maximum of 3 families in person at a time for our indoor events.

All OFC staff, volunteers, interns, and guests over the age of 4 years are required to be masked, check their temperature and sanitize their hands upon entering the office.

All staff are required to wipe down their desks and phones before and after use on a daily basis using the sanitation wipes.

Windows must be opened to allow ventilation and air vents should be turned on.

When children are present in the child care area or in the main office, all children over the age of 4 must remain masked. Their hands should be wiped with sanitation wipes upon entry into the space and frequently during their stay within the space and once again before leaving the space.
For any further questions or concerns about OFC's COVID-19 Safety Plan, please call us at 415-981-1960 ext.303.
---
Weekly on Tuesdays and Thursdays • Thursday, March 30th, 2023 • 11:00 AM - 2:00 PM
---
OUR FAMILY COALITION, 1385 Mission St Suite 330, San Francisco CA, 94103 [map]
---
---
Please contact Programs Director, Shareena[they/them], at shareena@ourfamily.org or call 415-981-1960 with any questions.
---
We are committed to ensuring our programs are accessible to all families. When you're registering, please let us know of any accommodations that would help your family participate to the fullest (e.g. ASL interpreter, translated materials, childcare providers experienced with kids with disabilities, large print materials, gluten-free food options, etc.). If registering within 48 hours of the event, please call 415-981-1960 to ensure our receipt of your request. This event – including refreshments and childcare, as applicable – is offered free for all attendees. As you are able, please help us continue offering these resources to all who need them, by making a financial donation to OFC.