Drag Story Hour and Visit To Presidio Tunnel Tops **Transportation Included** | 11AM-12PM
06/04/2023 11:00 AM - 12:00 PM PT
Description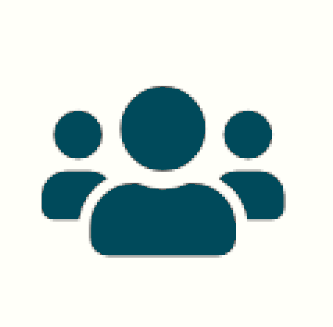 For FREE transportation to this event, please register in advance to ensure we can accommodate you, as attendance is limited for safety reasons.
---
Partnership for the Presidio is excited to host Our Family Coalition at our inaugural Pride in the Parks celebration at the Presidio Tunnel Tops by welcoming Bay Area families and LGBTQIA-identifying youth to a fun and affirming Drag Story Hour at the Crissy Field Center. Join us for a fabulous morning at one of the newest SF parks!
Free transportation is available for this event. If you are choosing to access the free transit, please be mindful of the 10 AM pick-up at CCSF Ocean Campus. You do NOT have to use the free shuttle service to attend this event. If you wish to transport yourself, just use the QR code in the flyer to reserve a spot.
Free Transportation Details:
10AM : Free Shuttle Pick-up at City College of San Francisco, Ocean Campus / Claudia P. Ferreira Da Silva - Lower Reservoir Lot
11 Frida Kahlo Way
San Francisco, CA 94112 [map]
11AM : Arrival at Crissy Field Center and Drag Story Time
12PM: Free time at Presidio Tunnel Tops
2:30PM: Bus pick-up at Presidio Tunnel Tops
3:00PM Arrival back at City College
If you are interested in a free shuttle to this event (strollers and wheelchairs welcome!) click the registration button below.
---
Sunday, June 4th, 2022 • 11 AM - 12 PM
---
PRESIDIO TUNNEL TOPS, 210 Lincoln Blvd, San Francisco CA 94129 [map]
Please contact Shareena, Programs Director, at shareena@ourfamily.org with any questions.
---
We are committed to ensuring our programs are accessible to all families. When you're registering, please let us know of any accommodations that would help your family participate to the fullest (e.g. ASL interpreter, translated materials, childcare providers experienced with kids with disabilities, large print materials, gluten-free food options, etc.). If registering within 48 hours of the event, please call 415-981-1960 to ensure our receipt of your request. This event – including refreshments and childcare, as applicable – is offered free for all attendees. As you are able, please help us continue offering these resources to all who need them, by making a financial donation to OFC.