VIRTUAL: Learn It, Do It Yourself! California Domestic Partner & Second Parent Adoption | 6-8 PM
09/21/2023 06:00 PM - 08:00 PM PT
Description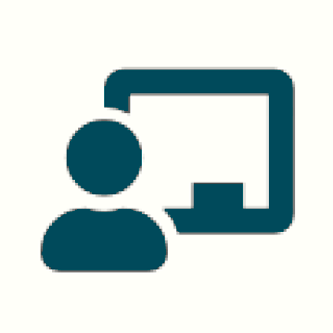 This event is offered virtually only, online via video conference and by phone. Please register in advance to receive access information.
---
Do you have questions about the new adoption procedures, or about the differences between confirmatory, step-parent and second-parent adoption in the state of California? At this pro-tip-packed session, Emily Doskow and Deborah Wald, two attorneys with decades of experience working with LGBTQ families will describe current adoption rules and procedures in the state of California, answer your questions, and then help you with adoption paperwork – step-by-step, page-by-page. We will be providing the current adoption paperwork to families that register early.
*This legal clinic will be most relevant to current California residents. If you're looking to be connected with resources closer to you in your state, please contact the staff person listed below.
---
Thursday, September 21st, 2023 • 6:00 PM - 8:00 PM
---
Taking place virtually via secure Zoom phone and video conference.
---
Please register using the link above, and we'll contact you with the secure telehealth conference call phone number and video link URL. To be sure to allow us enough time to get back to you with the contact information, please register as early as possible; remember also to check your spam folder if you've not received access info. Our video and audio conferencing are HIPAA-compliant and preserve the security and confidentiality of all our participants to the highest standards possible. [Further information about Zoom meeting HIPAA compliance here.]
---
Please contact Programs Coordinator, Anne, at anne@ourfamily.org with any questions.
---
We are committed to ensuring our programs are accessible to all families. When you're registering, please let us know of any accommodations that would help your family participate to the fullest (e.g. ASL interpreter, translated materials, childcare providers experienced with kids with disabilities, large print materials, gluten-free food options, etc.). If registering within 48 hours of the event, please call 415-981-1960 to ensure our receipt of your request. This event – including refreshments and childcare, as applicable – is offered free for all attendees. As you are able, please help us continue offering these resources to all who need them, by making a financial donation to OFC.