How to talk to your Kids About Race: Speaking to Black children about racism with Dr. Joy Degruy
09/07/2023 05:00 PM - 07:00 PM PT
Description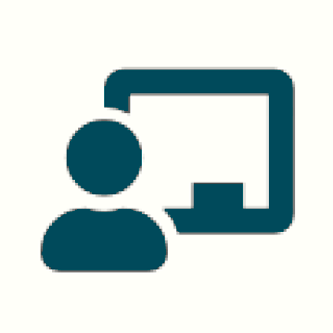 This event is offered virtually only, online via video conference and by phone. Please register in advance to receive access information.
---
How to Talk to Your Kids About Race: Speaking to Black children about racism and how to advocate for your child with Dr. Joy Degruy
Our Family Coalition is proud and honored to offer this presentation from the esteemed Dr. Joy Degruy. She will give us guidance and provide us with some tools on how to have healthy conversations with our Black children about racism. Dr. Degruy will also talk about how we can advocate for our Black children.
NOTE: This presentation and the discussion following it will be geared towards adults. Parents of all backgrounds are welcome to attend this event.
---
Dr. DeGruy is a world renowned writer, speaker, and social scientist with two master degrees in Social Work and Clinical psychology. Her doctorate degree is in Social Work research. Throughout her career, she has held numerous workshops and seminars and given lectures about her research focused on the intersection of racism, trauma, and American chattel slavery. Her book "Post-Traumatic Slave Syndrome: America's Legacy of Enduring Injury and Healing" shows its readers how the persistence of that intersection suffuses our daily lives. Indeed, Dr. DeGruy travels across the globe to share this message and has held these aforementioned lectures almost everywhere. She has graced her presence, time and thoughts with—Morehouse School of Medicine, Smith College, Stonybrook College, Harvard University, Tulane University, Everett Community College, Fisk University, Oxford University, the Essence Music Festival, and the County of LA department of mental health. She has also done consulting work with Oprah
Winfrey.
This event is brought to you in collaboration with Afro-Play Oakland.
---
Thurs, Sept 07, 2023 • 5:00 PM PST - 7:00 PM PST
---
Taking place virtually via secure Zoom phone and video conference:
Please register using the link above, and we'll contact you with the secure teleconference call phone number and video link URL. To be sure to allow us enough time to get back to you with the contact information, please register as early as possible; remember also to check your spam folder if you've not received access info. Our video and audio conferencing are HIPAA-compliant and preserve the security and confidentiality of all our participants to the highest standards possible. [Further information about Zoom meeting HIPAA compliance here.]
---
Please contact Communications & Development Program Specialist, Q [he/him/his], at Q@OurFamily.org with any questions.
---
We are committed to ensuring our programs are accessible to all families. When you're registering, please let us know of any accommodations that would help your family participate to the fullest (e.g. ASL interpreter, translated materials, childcare providers experienced with kids with disabilities, large print materials, gluten-free food options, etc.). If registering within 48 hours of the event, please call 415-981-1960 to ensure our receipt of your request. This event – including refreshments and childcare, as applicable – is offered free for all attendees. As you are able, please help us continue offering these resources to all who need them, by making a financial donation to OFC.